Alle donaties zullen worden gebruikt voor deze website.
---
U kunt ook via de bank een donatie doen op reknr: P7301796 tnv
ONTWIKKEL.COM
te MAARSSEN
---
AGI's Satellite ToolKit (STK) 5.0 komt uit.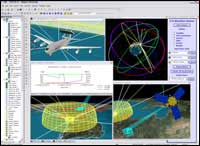 ( Analytical Graphics, Inc. (AGI), 01 May 2003 )
[ satelliet ] - 2720 maal gelezen.
Op 12 mei aanstaande komt de nieuwe satelliet toolkit van AGI uit. Deze toolkit wordt gebruikt door de ruimtevaart industrie om o.a. lanceringen voor te bereiden of de baan van een satelliet te berekenen en grafisch weer te geven. Met deze GRATIS software kun je 3D-graphics animaties maken zoals CNN, of NASA. Maak kennis met de professionele software voor de ruimtevaart.
---
---

Terug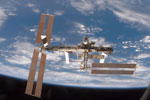 NIEUW: 24/7 LIVE STREAM
SPACE STATION WEBCAM
** SPACE.Cweb.NL LinX **
Nederlands
English
---
NU OOK SOYUZ TMA-19
ISS & SHUTTLE BOVEN NL
Foto's van Ralf Vandebergh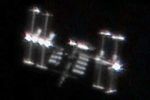 ** SPACE.Cweb.NL LinX **
Radio Amateurs HAM