Alle donaties zullen worden gebruikt voor deze website.
---
U kunt ook via de bank een donatie doen op reknr: P7301796 tnv
ONTWIKKEL.COM
te MAARSSEN
---
New collision looks imminent for B-15A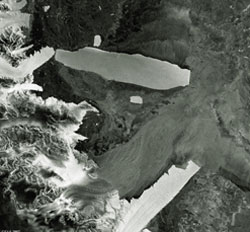 ( ESA, 17 May 2005 )
[ planeet ] - 2899 maal gelezen.
The mammoth B-15A iceberg appears poised to strike another floating Antarctic ice feature, a month on from a passing blow that broke off the end of the Drygalski ice tongue. As this Envisat image reveals, this time its target is the ice tongue of the Aviator Glacier. First discovered in 1955, and named to mark the work done by airmen to open up the Antarctic continent, the Aviator Glacier is a major valley glacier descending from the plateau of Victoria Land along the west side of the Mountaineer Range. It enters the sea at Lady Newnes Bay, where it forms a floating ice tongue that extends into the water for about 25 kilometres.
---
---

Terug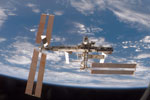 NIEUW: 24/7 LIVE STREAM
SPACE STATION WEBCAM
** SPACE.Cweb.NL LinX **
Nederlands
English
---
NU OOK SOYUZ TMA-19
ISS & SHUTTLE BOVEN NL
Foto's van Ralf Vandebergh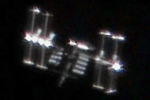 ** SPACE.Cweb.NL LinX **
Radio Amateurs HAM